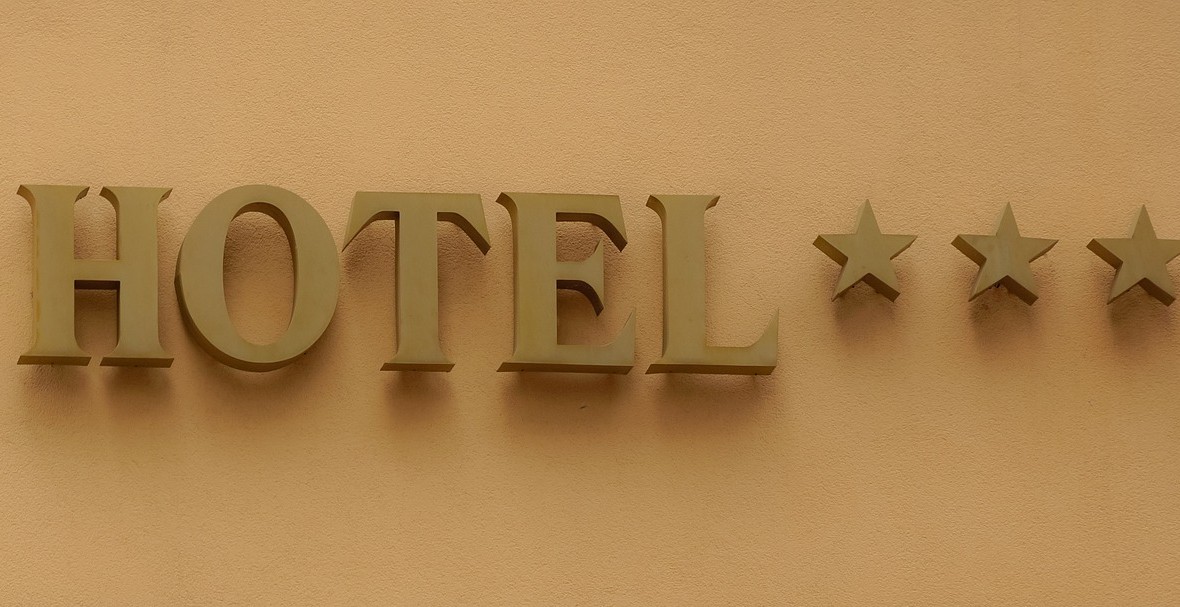 Whether it's for a romantic weekend away or an overnight conference bed for the night, you'll always want to know you're heading to a hotel which meets your needs and expectations.
The UK has a star rating system which standardises what must be offered and this is an excellent way to know what facilities and amenities will be on site when you arrive.
The star rating system was first introduced in 1912 and has seen some changes over the years. Every country around the world uses a different rating so a 4-star hotel in the UK may be very different to one in a different continent.  If you've not stayed in a hotel for a while or have never been sure about what the ratings actually mean, here's a guide to what you should have available from when you check in whether you choose a budget 1-star or a luxury 5-star destination within the UK.
1 star
Usually small, privately owned accommodation. Simple and practical rooms with adequate furniture. A minimum of 75% of the rooms will offer en-suite facilities and there will be an area to eat breakfast. There will be a licensed bar area but not necessarily the option to dine at the hotel in the evening. Services offered will be carried out in a friendly and courteous way but will be limited.
2 star
Well maintained establishments with the rooms having a good amount of space. Simple décor but clean and presentable. All rooms must be en-suite or have private bathroom facilities. There will be breakfast offered every day and evening meals must be available at least five nights a week.
3 star
Larger hotel and a little more formal in style. Bedrooms will have a colour television, desk and a telephone as well as the basic furniture. Public areas will be available and must include a lounge, dining room and a bar as a minimum.
The reception area will always be staffed and an evening meal must be available every night. For those requiring lunch, a minimum of bar snack meals must be provided along with drinks. Laundry will be offered as a guest service as will be a Continental breakfast from Room Service.
4 star
An extra layer of formality is offered at a 4 star hotel. Uniformed reception and portering staff will always be on hand along with lunch and dinner every day of the week. A 24 hour Room Service facility will operate and there will be a choice of cooked or Continental breakfast.
The rooms will be more luxurious with good quality furniture in each one. Every room will have an en-suite bath and shower and the rooms will have a very high standard of presentation overall.
5 star
The ultimate in luxury hotel accommodation in the UK. Every aspect will be the utmost in impeccable quality with service to match. Catering options will be varied and there will be a range of global cuisines available. The onsite facilities will be all-encompassing with leisure, entertainment and conference areas offered. All staff will have the highest levels of training within their specialisms such as hospitality or catering and will be there to attend to your every need. Rooms will have the best quality furnishings with the option of suites being available.