Eat, Drink and Enjoy a Great Meal of Tatws Pum Munud
When visiting the hills and valleys of the beautiful country of Wales, there's as much local food to try as there is history and scenery to discover.

Fresh produce abounds in this country of rugged coastlines, famous mountainous natural parks and centuries old celtic culture. Step across the border from England and you'll find lovingly cooked dishes where delicious lamb is a central delicacy on many tables, hearty soups will fill you up on a damp day and if you visit the coastline you'll be able to choose from such luxuries as monkfish.
National dishes such as Welsh Rarebit will satisfy your appetite for a snack and you can wash it down with rich, dark beers or even Welsh whisky. Order a plate of Tatws Pum Munud and you'll find yourself soon wanting seconds of this dish of bacon, potatoes and seasonal vegetables.
Wales Food Cooked With Love
In a country which is lush and green from the rainfall which blesses the country throughout the year, you'll often find you need a hearty dish to keep you going as you walk through the rich countryside or decide to attempt Mount Snowdon.
You'll certainly not be disappointed; huge, bubbling pots of Cawl, Tatwys Popty and Lobscows are certain to be on the menu at pubs and restaurants wherever you are staying. Created with combinations of sweet, succulent lamb, regionally-grown potatoes and root vegetables to add rich, earthy flavours, you'll not be hungry when you decide to move on.
Brilliant Bakes
One famed aspect of Welsh cuisine which stretches back many centuries is the range of breads and cakes. Accompanying main meals and designed to give extra strength and energy to the farmers who would be returning to the fields or for a well-deserved treat in the afternoon for tea, the mouth-watering choices usually started at breakfast with the serving of laverbread; a combination of seaweed mixed with oatmeal and bacon to form small patties which are then fried.
Afternoons aren't complete without a plate of warm and melt in the mouth Welsh Cakes; a delicacy which is similar to a large biscuit or scone and is packed full of juicy raisins or sultanas. Traditionally cooked on a hot griddle, they are the epitome of using thrifty ingredients to provide filling food.
Quenching a Thirst Alongside Wales Food
Beer is the national drink of Wales and there is a huge range to try. The city of Wrexham can lay claim to being the first place in the country to produce lager after a German family started a brewery in the area in 1882.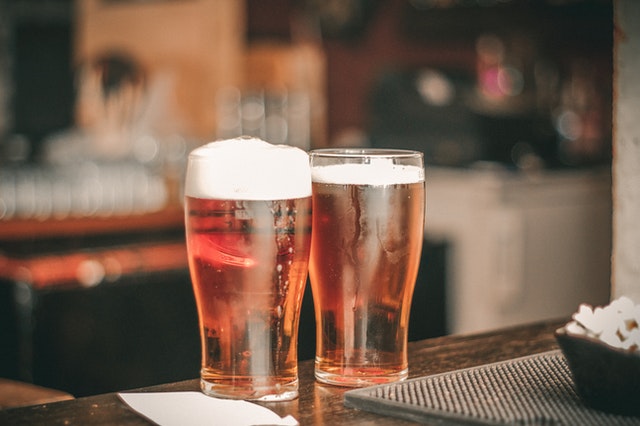 There's also a growing whisky industry for those who like to sample a malt or two and micro-distilleries are opening as enthusiasts look to share their passion for their favourite golden tipple.
The mountains of Wales mean a plentiful supply of crystal clear water and there are no less than half a dozen companies supporting the local economy through the bottling of the 'liquid of life'.
For many, visiting Wales is a voyage of discovery. A trip into the unknown beauty of a country which offers the most relaxing and sensory of adventures. Combined with the smells and tastes of the food and drink on offer, it's a nation which soon casts a spell over all who visit and lures them back time and time again to find out more about this leafy and alluring land.