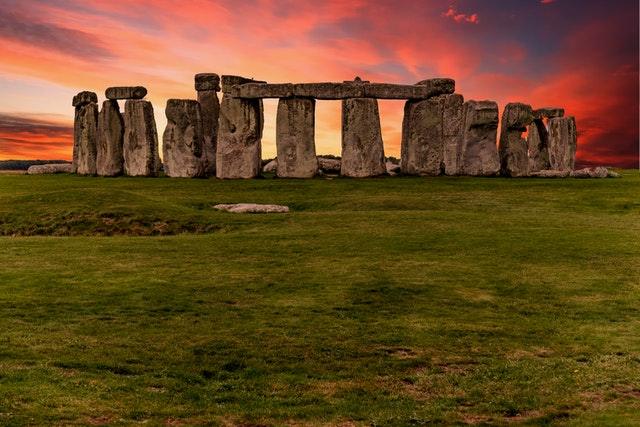 Living in the UK, many don't see the beauty of the country they live in and decide to take trips abroad. England though has an incredibly diverse richness of history, architecture, city and country living which is unique in the world and a breath-taking way to discover what's on our doorstep is to plan a road trip.

Hire a motorhome for a couple of weeks and you'll never want to step on a plane again to far away destinations as you'll come to realise everything you desire in a holiday is already on your home soil.
Where to go
As London is one of the most visited capitals on the planet, it's the perfect destination to start the adventure. Spend a couple of days admiring the iconic landmarks and spoil yourself with a night at the theatre. London is a city with an incredible cosmopolitan buzz and you'll have the chance to eat and drink the food of any culture as you tour Monopoly locations such as Trafalgar Square, The Strand and Mayfair.
Leaving London behind, if you yearn to visit more historic cities, the top choices would include:
Bath
Brighton
Oxford
Liverpool
Manchester
All have very different attractions to offer and you could even plan a tour of just the cities of England and fill your whole holiday on the road.
Where to visit
Many museums and art galleries in England are free to enter and particularly those in London. Spend a whole day in the National History Museum and then head over to the Tate Modern to see contemporary art on display.

Outside London, you can tailor your itinerary depending on who is travelling with you. There are almost 60 beaches in England which have been awarded the Blue Flag; a status which shows the area has clean water and excellent environmental management. Many are situated along the south coast from Sussex through to Dorset and on to Cornwall, so if you and your travel companions like to compete at building sandcastles or love to eat icecream whilst relaxing in a deckchair, there's plenty to fill a holiday hopping from county to county checking out the golden sands and stunning blue waves.
Where to stay
With a motorhome in England, wild camping is quite difficult so the best idea is to check out camp sites in your locality. Book ahead in the summer as they will be busy.
A great scheme called Britstop offers a book of places such as pubs and vineyards who offer free stopover accommodation. There's no obligation to eat or drink there but if you've had a busy day then the landlord or owner will usually have a menu of great cuisine and fantastic beverages.
Stocking up on provisions and gifts
If you are passionate about shopping, check out historic places such as Brighton which is full of small winding streets full of quirky shops, or take a day out to visit one of the large outlet centres in England such as Bicester Village. Visiting an outlet store is certainly an exhilarating experience and you're sure to leave with a number of bags full of designer goodies.

The only decision you'll need to make is where you want to visit. Perhaps England can't offer the guarantee of summer sunshine you'll find on the Mediterranean but you'll not notice the weather whilst filling your days with a lifetime of wonderful memories. England road trip truly is a green and pleasant land so start today by booking a motorhome and dusting off the maps of the 48 counties which make up the country inhabited for the last 700,000 years; you'll find both the visible and hidden history and scenery of a great nation just waiting to be discovered.